Antibacterial In-Mold Decoration : A Breakthrough for Plastic Surface Design and Hygiene
How Does In Mold Decoration Work ?
In Mold Decoration (IMD) is the most developing decorative technology for plastic injection molding in recent years. With the development of IMD technology, more and more industries are using this technology to improve product quality and increase brand value.Compared with painting and electroplating, IMD can not only transfer more complex patterns and textures, but also the finished product is more wear-resistant, and the process is more environmentally friendly. This decorative process includes the pattern pre-printed on the film, and then put it into the injection mold, so that during injection, the film transfers the pattern of the product's cavity side to the molded surface. Currently, this IMD technique is used to decorate components made of a wide variety of plastic materials such as PC+Glassfiber, ABS, PC, ABS/PC, PMMA.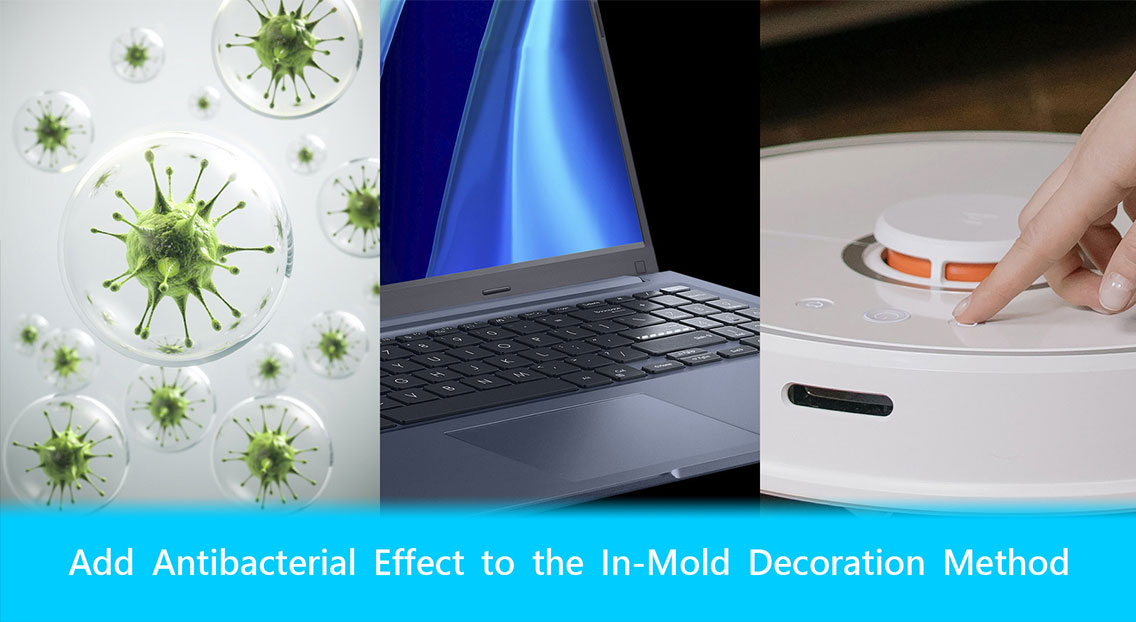 Read Also : 5 Common Examples of In Mold Decoration
New Feature of In Mold Decoration - Antibacterial Surface Design
The design of advanced materials with anti-bacterial efficiency by engineering appropriate surface properties has now become a consolidated strategy to improve the functional properties of plastic products or components. A special silver-ion in mold decoration process was developed successfully. This technology can be applied to any kind of shape of plastic parts, such as sheets, pipes, profiles and other structures. With silver ions deposited on the surface of your plastic components they provide antibacterial effect (against bacteria including E. coli and S. aureus, etc.) while remaining aesthetically pleasing and being visually appealing.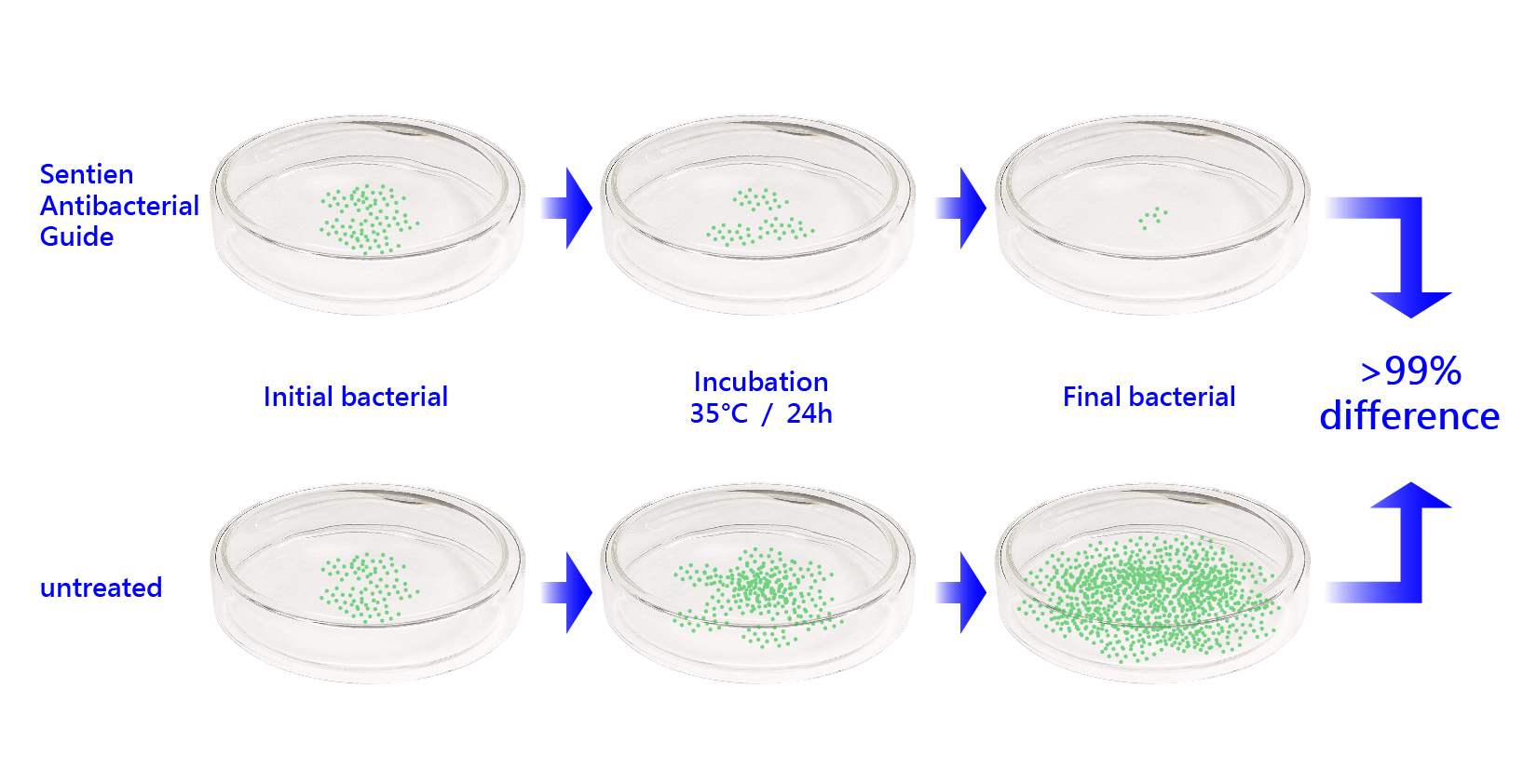 Sentien In Mold Decoration Antibacterial Technology Approved 99% Bacterial Inhibition
Sentien In Mold Decoration Antibacterial Technology has been scientifically shown to inhibit the growth of bacteria by over 99% over a 24-hour period when tested according to DIN ISO 22196 and certified by ROHS, REACH, EPA and BPR. This technology is widely used in the manufacturing industry to meet demanding requirements in many industries. The following are some examples :
Laptop

Sentien has helped a brand name successfully develop their 1st laptop with silver-ion coating. The new technology applied to the most frequently touched parts of the surface, including LCD cover, keyboard frame.






Home Appliances

In mold decoration technology is changing the appearance and features of home appliances in a big way. More and more companies are taking advantage of this and applying a silver ion coating to the surfaces of refrigerators for that extra anti-bacterial touch.


Watch More : In Mold Decoration Video
In Mold Decoration with Antibacterial Surface Becomes Essential in A Post-Covid-19 World
We have been facing a post-covid-19 epidemic issue through proliferation of diseases caused by bacterial infection our lifetime. The importance of the antibacterial surface becomes increasingly important. In mold decoration with Antibacterial is a revolutionary and efficient way to provide plastic parts with anti-bacterial properties.It enables injection molded products to be designed and decorated with antibacterial materials, making products that are widely used and touched by humans much safer to be used.
For more plastic injection molding in-mold decoration films, please check out the related blog articles or product pages.